Charles Paddock Guitar Logo Design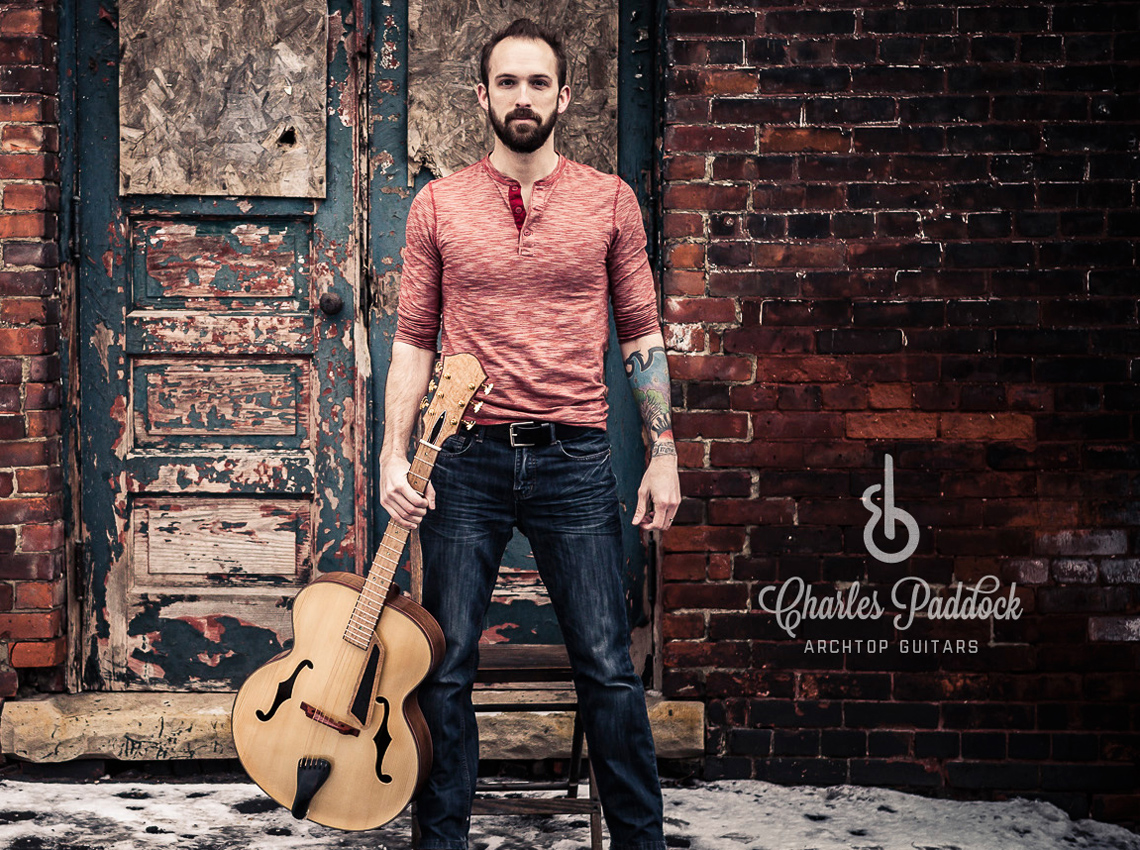 Logo Design + Business Card Design
Charles Paddock came to Typework Studio in need of a logo for his hand crafted arch top guitars. Originally a toy engineer, Charles Paddock designs arch top guitars from start to finish. The pieces look and sound beautiful; ironically enough Charlie does not play the guitar. This is the finalized logo design and business card design for the arch top guitar line.
The photograph above features Wes Walters of the Carolina Gentleman showcasing an arch top guitar.
Discover the Carolina Gentleman here.