Sweet Home Organic CMS Web Design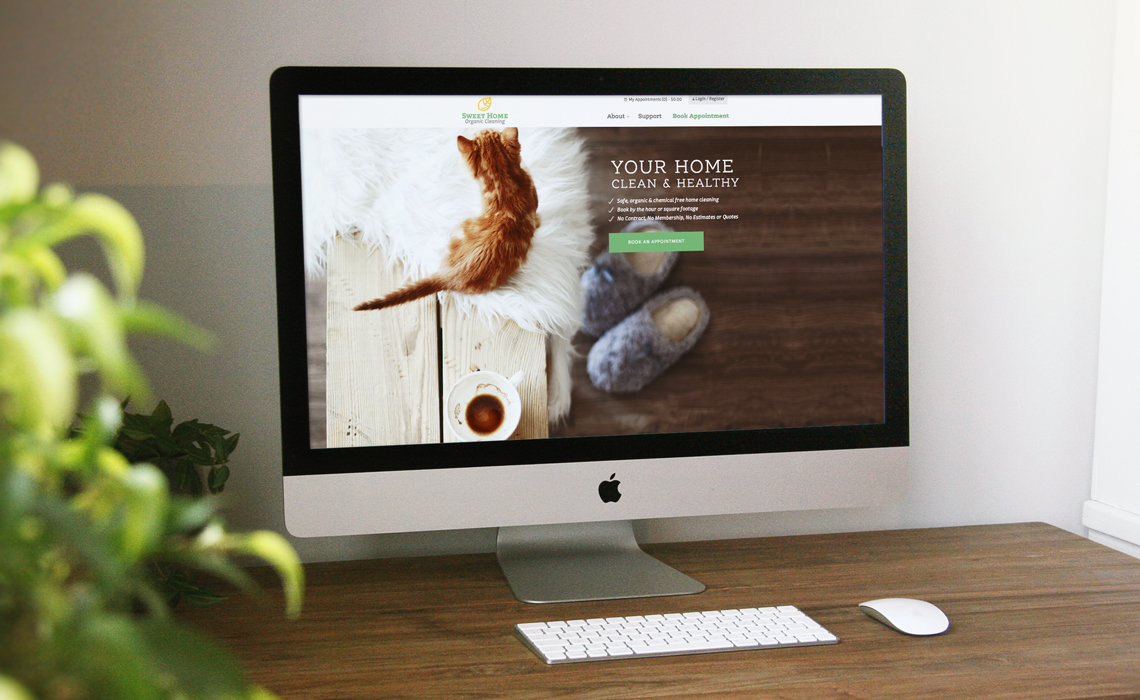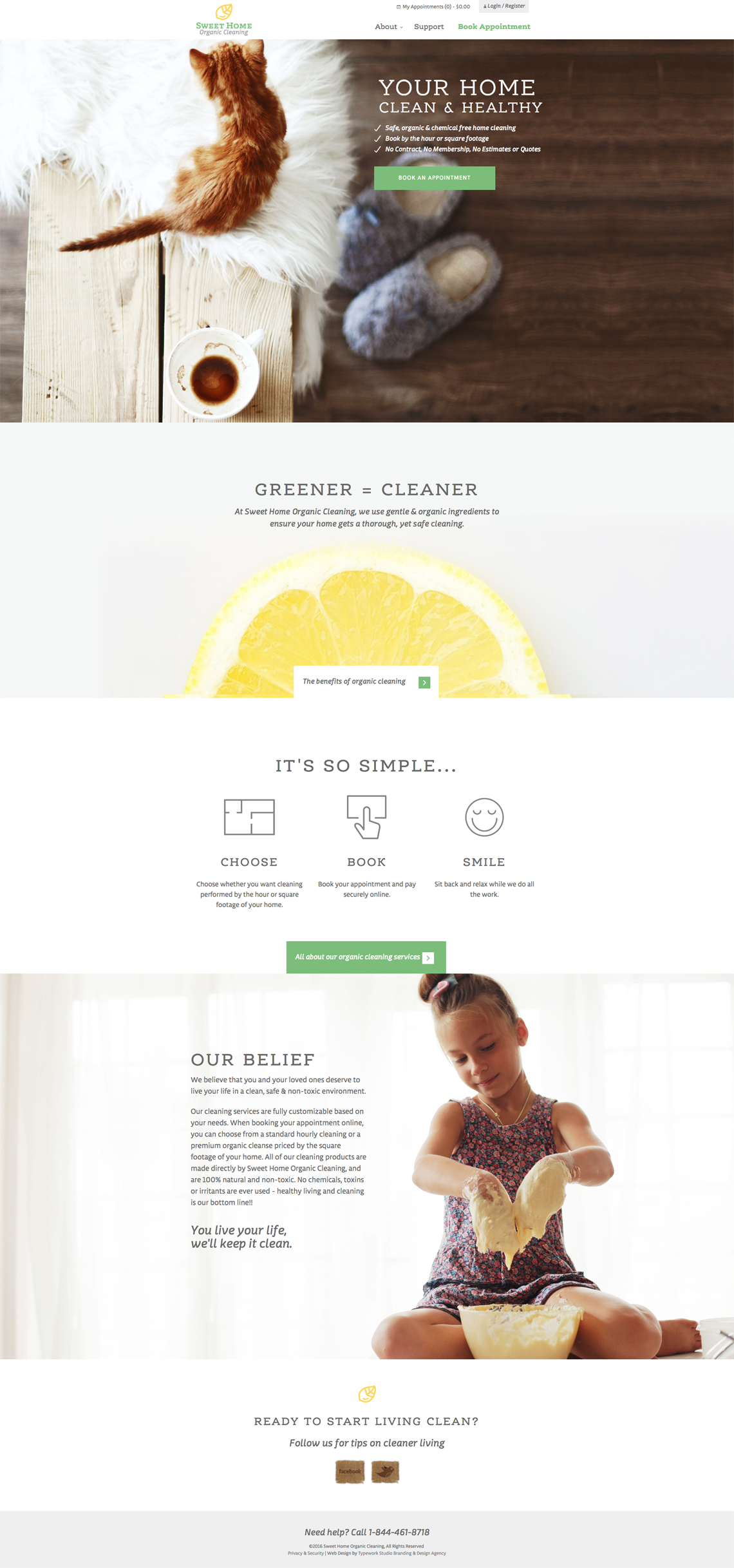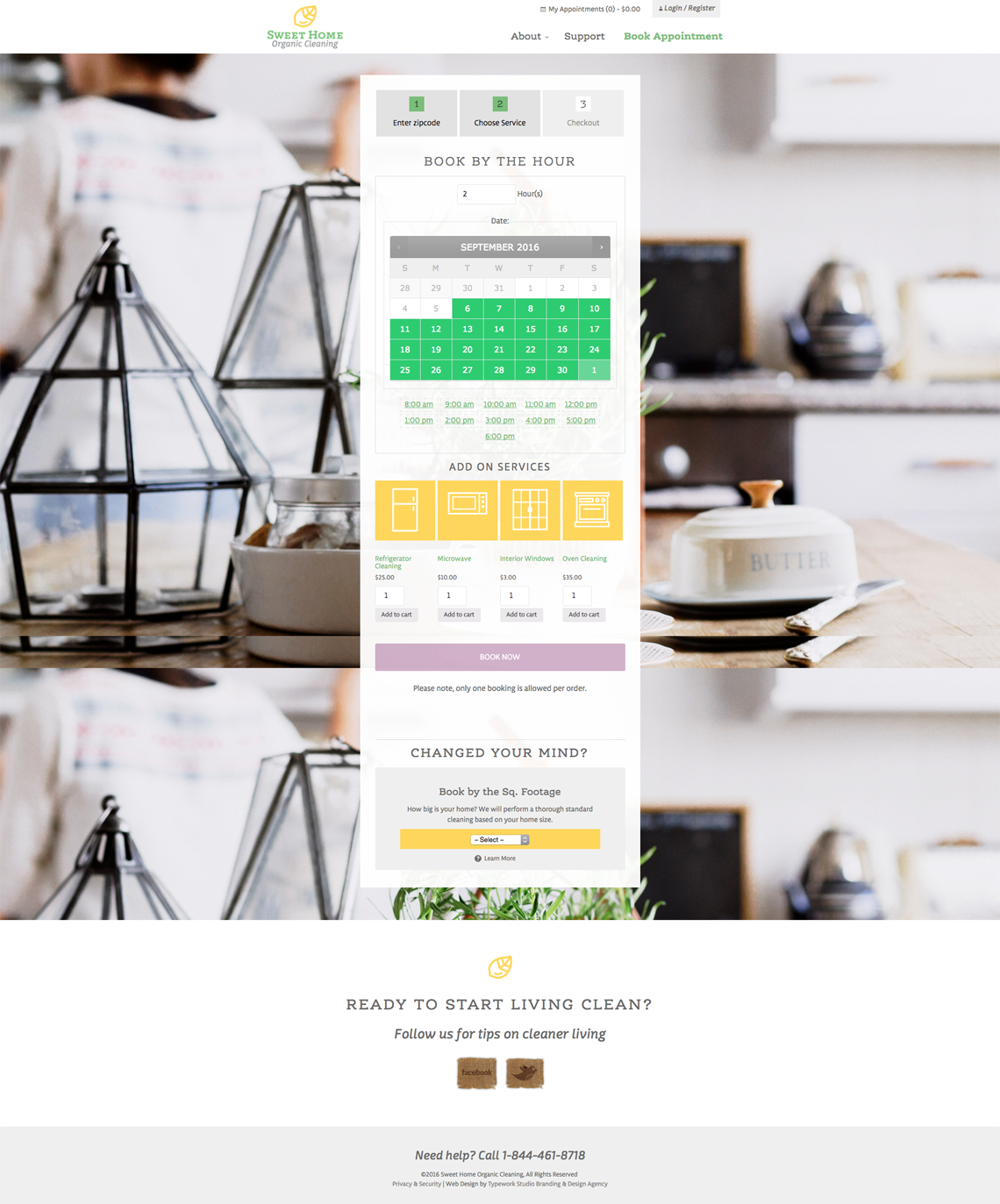 About the Sweet Home Organics CMS Web Design
Part of an overall branding project, Sweet Home Organics approached our NY Design and Branding Agency with the need for:
A clean and minimal logo design for the branding of Sweet Home Organics
CMS web design + development for the company
Mobile + responsive design functionality
The web site had several specifications. First, it had to look modern, sleek and clean for people to consider Sweet Home Organics. Secondly, it needed a more complex functionality, where it would require the user to enter their zip code, find out if Sweet Home Organics offered an in home cleaner for that particular zip code area. If a cleaner is available, the user is presented with two options, to book a cleaner by the hour or book by the square footage. When a cleaner is not available, the system prompts the user to enter their email address so that they can be alerted when a home cleaner becomes available to that particular zip code.
The site also needed the ability for the user to purchase the in home cleaning services online securely, so e-commerce functionality was added for the user to purchase via credit card. The system also offers the ability for people to cancel their appointments if necessary. The web design project showcased above shows the finalized web development by our NY Branding and web design agency at Typework Studio.